My weekends are cherished too highly since I got my job. I can't stand to look at my sewing machine or computer to even blog or check email. I'm writing this now from my iPhone, far away from the stuffy office. Yesterday I lay myself by the pool and got a hint of color, made spaghetti and meatballs, and then took a three hour nap. Total bliss. I'm itching to start on a dress to wear on vacation next week in San Diego, so hopefully I can muster up some will power to do so. Please send energetic vibes my way!
Work has been hard. Really hard, and that's all I can really say about it. I this vacation. And this new dress, if I dare sew.
In the meantime, here are some greats from Oscar de la Renta, THE MAN. all spring 2001.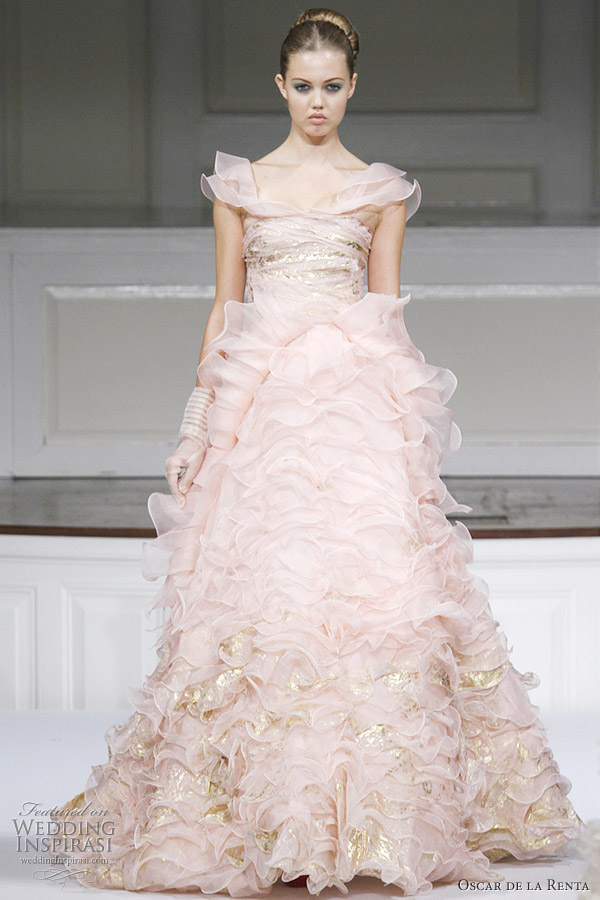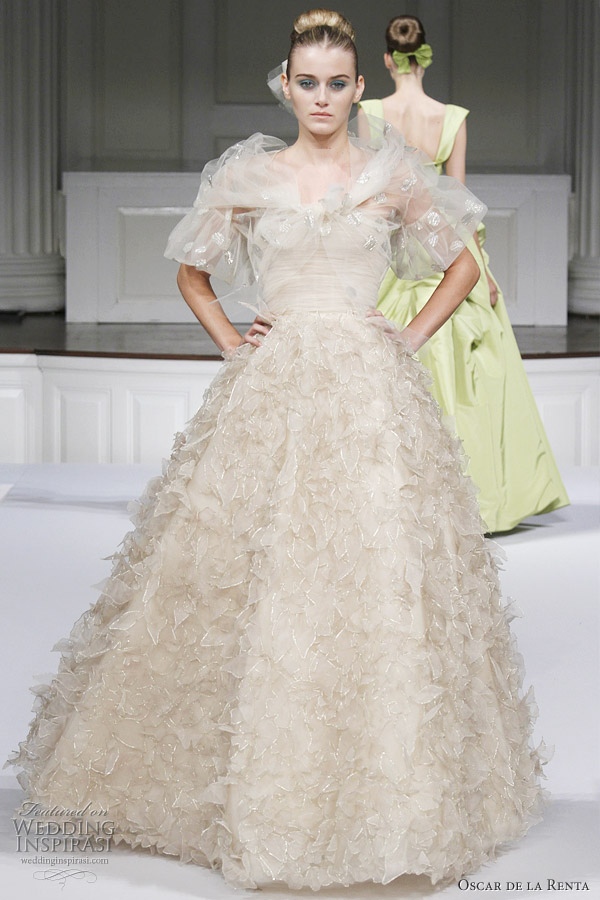 This is Vera Wang Spring 2012. Still noteworthy.