And the DIY section. OK....gotta love it. I have so many ideas now my mind is racing! I feel the need to go to Joanne's and replenish my hot glue gun sticks...and buy a string of fake pearls to make this necklace:
But that will be tomorrow's post, so stay tuned.
Tonight, however, I did make a new wreath for Halloween (mine and my sister's favorite holiday). I combined two ideas that I found on Pinterest: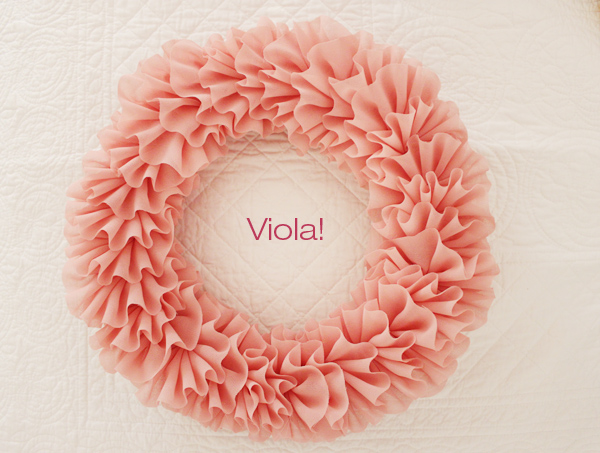 Now all I need is a cuter door.
Here is how I did it (yes, a real how-to this time):
1. A foam wreath thing-y. I got an 18" flat edge, and then rounded out the edges with a knife.
2. Burlap. Probably 1 yard. You can get it at Joann's.
4. Black fabric/ contrasting fabric to the burlap. I have ribbon pictured, but that ended up not working to well, so I used black organza I had laying around. 1/2 yard will do.
5. A snack. Dots preferred.

Cut a 3" wide strip of burlap, secure one end with glue to the wreath, and wrap wrap wrap around. Wrap till you can't wrap no more.
For the ruffles, cut strips of both burlap and contrasting fabric 10" by 2 1/2".
Ruffle the strips by folding them on themselves, making a half circle ruffle.
Secure ruffle with sewing machine. Do the same steps for contrasting fabric. You'll need 20-30 ruffles in each fabric.
Start gluing the ruffles. Glue each successive ruffle at the base of the ruffle preceding it.
And it's that simple people. A Halloween feast for the eyes, with fewer calories.